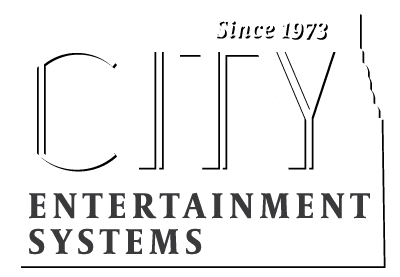 Corporate Events
City Entertainment Systems has been providing the highest quality audio, lighting and stage production services and equipment for concerts, festivals, theatre, church production and conventions since 1973.
Our event production services include but are not limited to: Live Sound Reinforcement, Lighting Systems, Trussing, Stages & Risers, A/V Equipment, Televisions, LCD Projectors & Large Screen Video, Special Event Production Services, Installation, Sales, Rental & Repair.
Corporate Events by City Entertainment
From black-tie dinner dances and fundraisers, to trade shows and conventions, City Entertainment Systems has the right equipment and trained, experienced personnel for your corporate events. Whether it's an expo at the Javits Center in Manhattan with sound, lighting, trussing, staging and pipe and drape or a small PowerPoint presentation in a conference room or church fellowship hall, we have a system that's suited for your event's needs and budget. Our stock of current audio and AV equipment is constantly being updated to suit the needs of an ever-evolving industry.
We can handle all your AV and multimedia needs with a stock of flat-screen televisions, large-screen monitors, high-definition LCD projectors and screens, and more. We feature all sizes of professional video screens – up to 16′ screens in stock with drape kits – front or rear projection. We also have hundreds of feet of matching pipe and drape. Our staff can advise you on the best presentation options available for your special event.
City Entertainment Systems also works with a large roster of performers, DJ's, emcees and bands that are available for special events of all kinds. All our talented professionals are experienced and can provide references for past work.
Thousands of acts have chosen City Entertainment Systems for their sound, lighting and stage equipment since our founding in the early 1970s. Call us so we can help you find the best setup for your corporate event. We never charge a fee or commission for our help in planning your event.
What Our Clients Are Saying
Don't just take it from us, let our clients do the talking!
Dear Phil and City Entertainment,
I wanted to take this opportunity to thank you for the exceptional service you provided to the Robert Wood Johnson University Hospital Auxiliary Ball on October 20, 2007. I am extremely impressed with the generosity you and your team gave to this event. Your knowledge and professionalism are commendable. Your personalized service contributed to making our event a huge success! I am looking forward to working again with you on future projects.
THANK YOU ALL FOR AN AMAZING CONCERT AND TRIBUTE!
I AM BEYOND ELATED
Everyone involved made this an incredible event, and I thank you!
"Everything was just perfect. . ."

Our company has supplied sound and lighting for literally thousands of shows, presentations and special events. Specializing in concerts and multi-stage festivals, City Entertainment Systems has been an industry leader in the music business for more than three decades. Over 450 national and international acts have graced our stages. Our company personnel are courteous, well-trained professionals who have years of experience working in the live music industry. We specialize in all music styles and special event presentations. Our audio equipment inventory list is made up of current, high quality, state-of-the-art gear, like Midas, JBL, ElectroVoice, QSC, Klark Teknik, Telex and Yamaha. In an industry where a quality presentation is still important, City Entertainment Systems understands what makes your event a successful event.
PRODULY SERVING EASTERN PENNSYLVANIA, NEW YORK, AND NEW JERSEY
Allentown - Bethlehem - Easton
Scranton - Wilkes-Barre - Hazleton
Philadelphia - Wilmington, DE
New York City - Long Island - Brooklyn - Queens - Bronx
Atlantic City - Newark - Trenton - Cape May